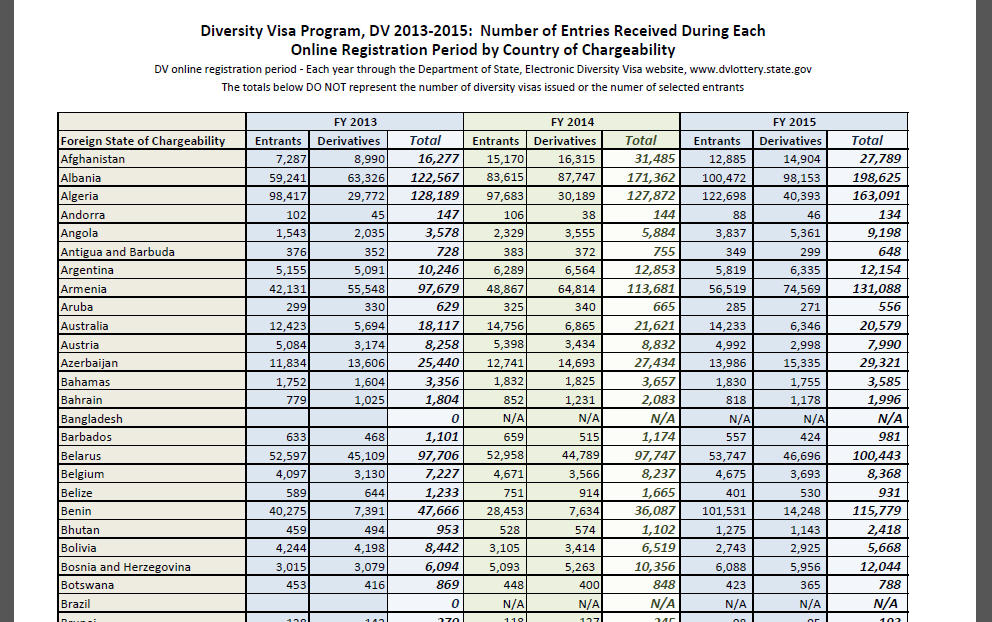 I'm sooooo excited!!! (Sad really than a grown man gets excited over data – but hey ho….).
USCIS publish a bunch of statistics and I use that as input to my processes. However, for entries we have been using slightly old data – 2013 entries. Now they have published the 2014 and 2015 entries. That is awesome because I have had to make assumptions that derivative rates have not changed etc and it will help people understand why one country or another got more  or less selectees and we can recalculate the winning rates per region/country.
So where is all this data – here! Enjoy!
DV lottery entries new data released